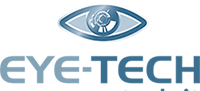 Eye-Tech is an Italian SME based in Pordenone (PN) Italy, leading in the development of innovative and reliable ICT solutions.
With a decades' worth of experience, the business was started in order to provide professional, cost-effective and high quality software products based on artificial intelligence and security-oriented IT systems, mainly to government institutions and small and medium sized enterprises.
Eye-Tech's team is composed by researchers and professionals in the field of information technology, artificial intelligence, artificial vision and advanced multimedia applications.
The main goal is to market the experiences gained in academic research by providing innovative ICT software solutions such as artificial intelligence and vision, virtual and augmented reality and Internet of Things (IoT) applications.