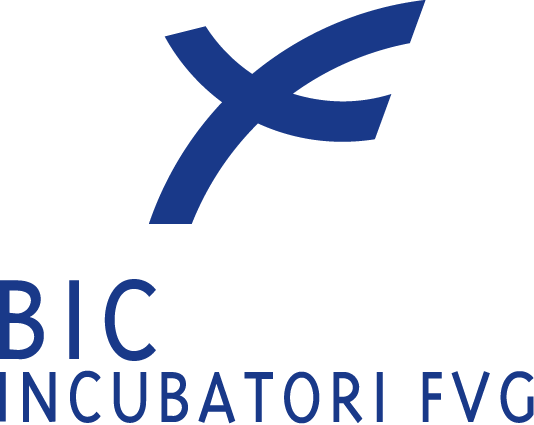 BIC Incubatori FVG S.r.l. is a business incubator active since 1989. It has always been a certified member of EBN – European Business Innovation Centres. Since 2015 BIC Incubators FVG is registered in the special section of the register of companies as Incubator of innovative startups certified (DL 221 of 17/12/2012).
The main objective of BIC Incubators FVG is to foster the birth and development of startups that stand out in terms of innovation, markets, processes, organisation and company culture. In addition, the company promotes innovation and competitiveness in the existing economic sectors, transferring to them the technologies and know-how of the new production realities present in the incubator. The main sectors present in the incubator are ICT, Health, Maritime Technologies, Environment and Energy and Culture and Tourism.
BIC Incubators FVG makes available to companies a particularly fertile environment in which to develop their business idea. The incubator occupies an area of 12,000 square meters. Available to interested companies there are premises equipped for a total of 5,200 square meters, articulated in workshops of various sizes, as well as 3,500 square meters. dedicated to common areas, meeting rooms, canteen and bar.
Since its establishment to date BIC Incubators FVG has accompanied over 280 companies in their path of growth and development.
BIC Incubators FVG also caters to external unincorporated companies, which are provided with support for the drafting of the business plan, the establishment of the company and the search for financing and industrial and commercial partners.
BIC Incubatori FVG closely collaborates with the regional economic world, the Chamber of Commerce Venice Julia, the Confindustria Venice Julia, the Authority of Harbour System of the Adriatic Sea Oriental, and with the regional scientific world, in particular, with the University of Trieste, the SISSA, the Area Science Park, the Sincrotrone, the O.G.S., Friuli Innovation and Technology Center Alto Adriatico.
Thanks to its membership in the Friulia Group, financial support to established companies is significant.
BIC Incubators FVG is also part of the System Invitalia Startup, the national network of incubators, accelerators, business angels, investors, development agencies and trade associations that provide services to support the emergence of innovative companies.